Our Varsity Cheerleaders will be competing in the NYSPHSAA Competitive Cheerleading Championships on Saturday March 4, 2023, at the Visions Veterans Memorial Arena in Binghamton, NY. This is a NYSPHSAA cashless event (credit/debit card) through GoFan. Tickets can be purchased at the following link:
https://nysphsaa.org/sports/2022/12/8/Competitive%20Cheerleading%20Tickets.aspx
Tickets may also be purchased at the site with a debit/credit card.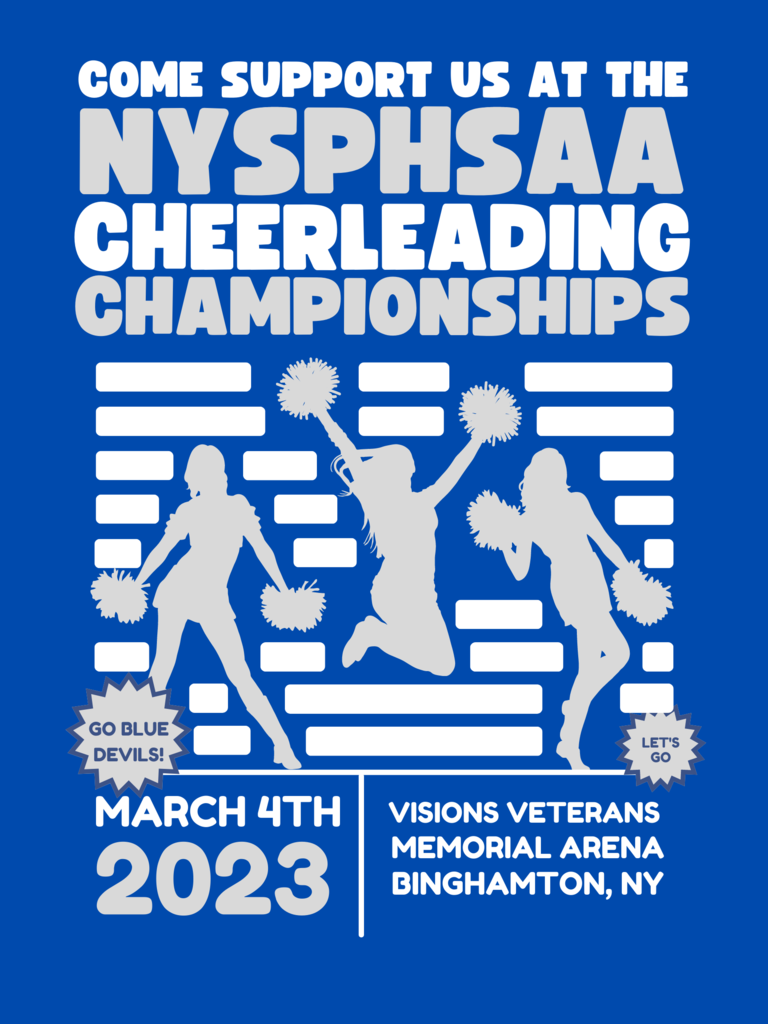 Last night, our Boys' Varsity Hockey team and St. Lawrence Central played a Hockey vs. Cancer game in the Golden Dome. This game, while a victory for our boys, was also a success in a much greater way. The game, which ended in a 6-2 win for OFA, was arranged as a way to raise money for the Richard E. Winter Cancer Center at Claxton Hepburn Hospital. Funds were raised via 50/50 Raffle, Chuck-A-Puck, private donations, and a t-shirt sale coordinated by Misty & Justin Fishel of QT Laser in Ogdensburg. In addition to fundraising, this game had a deep, meaningful impact on everyone involved. To start the game, OFA Hockey team members honored two school community members, Mr. Pete Amo and Mr. Lonnie Shippee, with a "Sticks Up" tribute. Mr. Amo, a bus driver in the district, had undergone a procedure at the hospital earlier in the day but was still able to make a short appearance for the game. Mr. Shippee, an English teacher in the district, was able to watch the game, which ended with a special surprise. As a tradition, after each home game, the hockey team gathers in the locker room to name a Player of the Game. The winner is presented with an OFA hard hat, and a chain necklace. The OFA Hockey team honored their two special guests by awarding them the Player of the Game in last night's locker room ceremony. We are so proud of the students involved in the planning and execution of this event, and grateful for the OFA Key Club, district staff, and community members who helped to make it possible. Our school community has a way of coming together for those in need, and we could not be prouder to be Blue Devils today.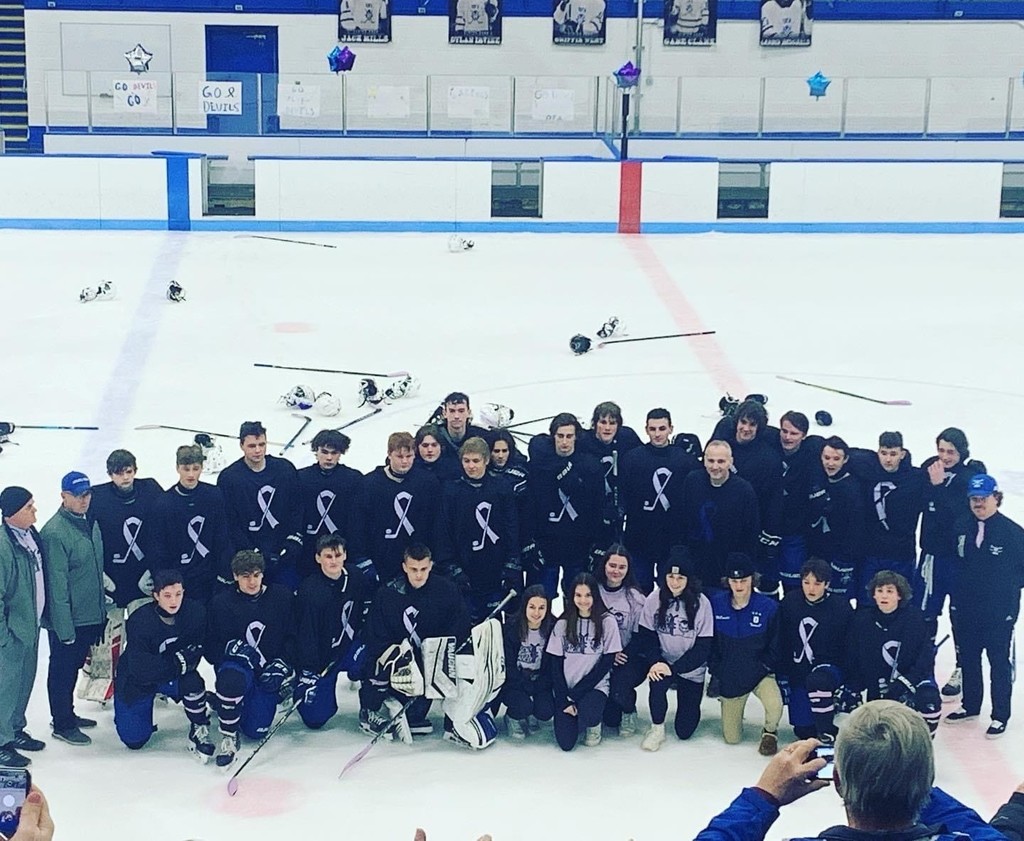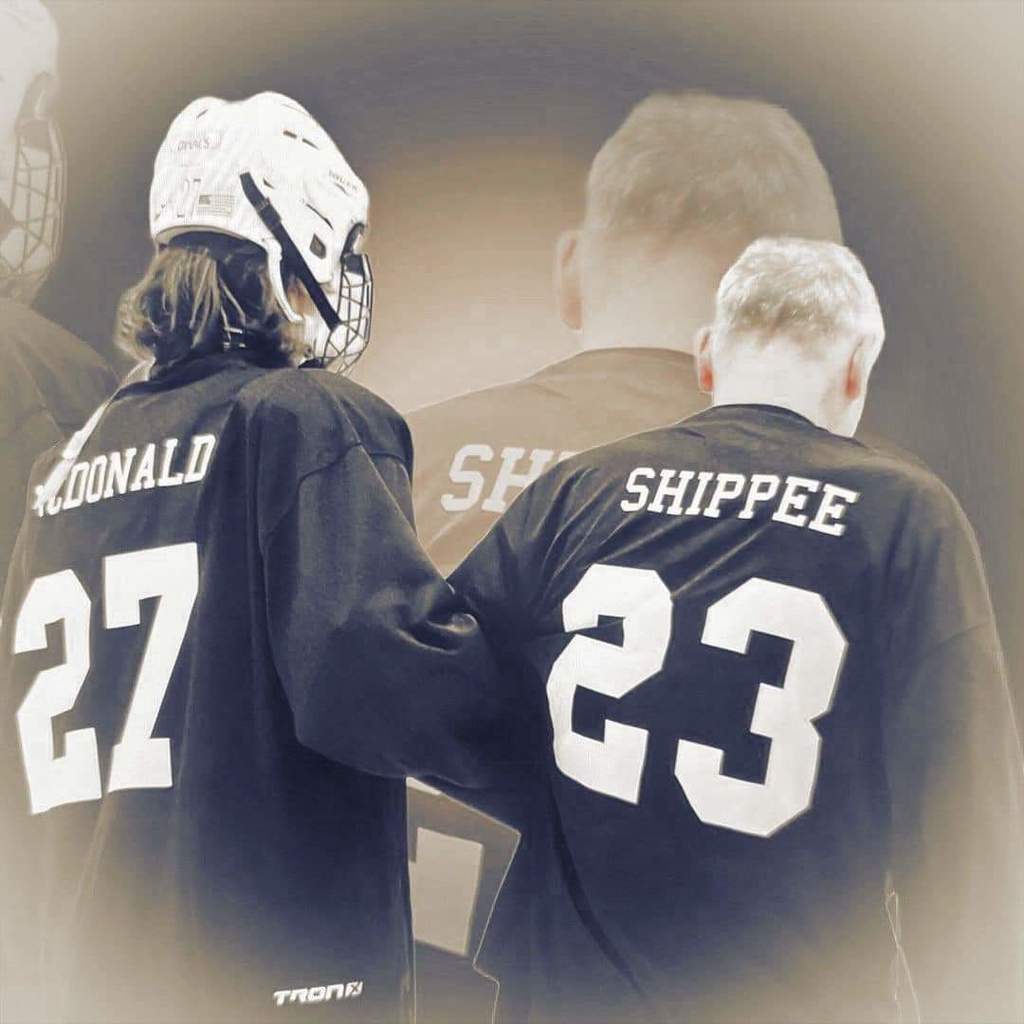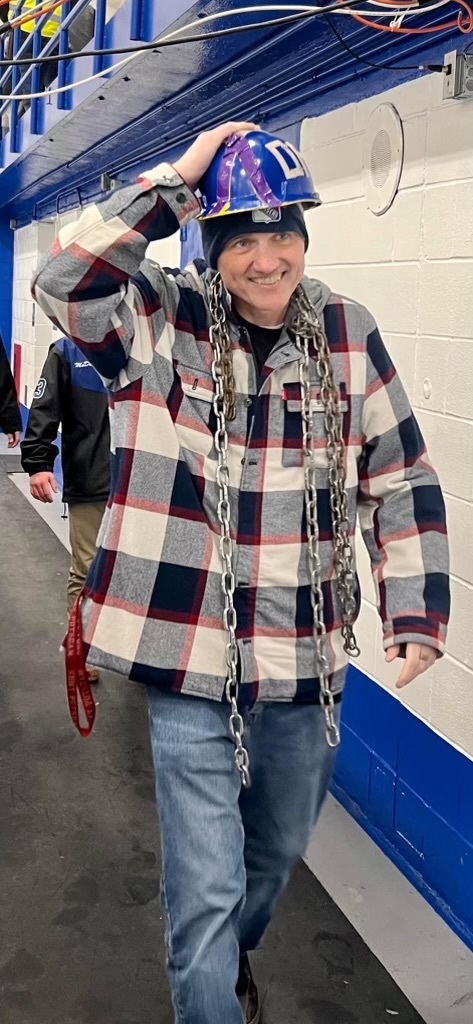 Our very own Jessica Harman was recently featured by Channel 7 News as an Arts All-Star. Jessica, pictured with Ms. Sara Pabis, is a Senior at OFA and is passionate about music in her daily life. Jessica hopes to pursue a career as a veterinarian after she graduates but plans to keep her love for music alive and well. You can watch Jessica's full interview here:
https://www.wwnytv.com/2023/01/06/arts-all-star-jessica-harmon/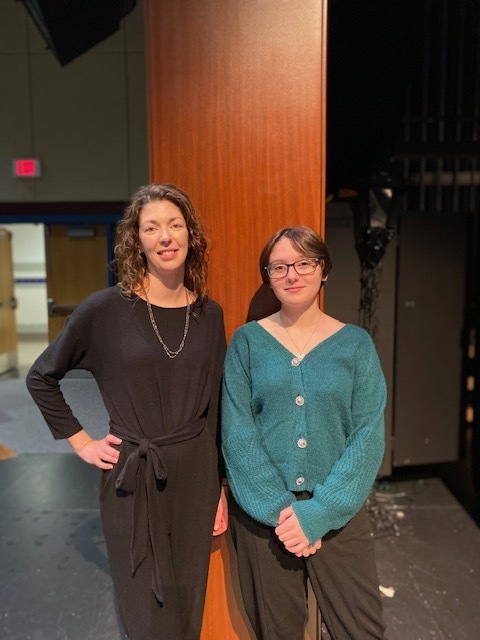 As we approach the start of our winter break on Friday, December 23, I would like to thank staff, students, and their families for a successful start to the 2022-23 school year. The constant buzz and excitement of academic and extracurricular activities have finally returned in full swing, and we are looking forward to all of the good things to come in 2023. Please take good care of yourselves and your loved ones over this winter break. We look forward to seeing students and staff back in our hallways in the new year on Tuesday, January 3. Wishing you a healthy and happy holiday season. Sincerely, Kevin K. Kendall Superintendent of Schools


The Ogdensburg City School District will be closed today, Friday, December 16, 2022, due to inclement weather.

Thursday 12/15/2022; Annual Ben Cordwell Girls' Basketball Tournament In anticipation of poor weather conditions, we have made some changes to the tournament schedule for this evening. Small Gym: JV OFA (white) versus Norwood-Norfolk (dark) at 5:00 p.m. JV Hammond (white) versus Madrid-Waddington (dark) at 6:30 p.m. Main Gym: Varsity Hammond (white) versus M-W (dark) 5:00 p.m. Varsity OFA (white) versus N-N (dark) 6:30 p.m. All schools will have games at 5:00 p.m. and 6:30 p.m. Hammond and M-W will have their varsity (5:00 p.m.) play before their JV teams (6:30 p.m.)

The Annual K-12 Fall Art Show will be on display in the Montpelier Art Gallery at Ogdensburg Free Academy until January 2023. General viewing hours are on Thursdays, from 3-4:00 p.m. The show will also be open to viewing during most auditorium events. Additional show viewing appointments can be made by contacting OFA art teacher Dianne Drayse-Alonso at 393-0900.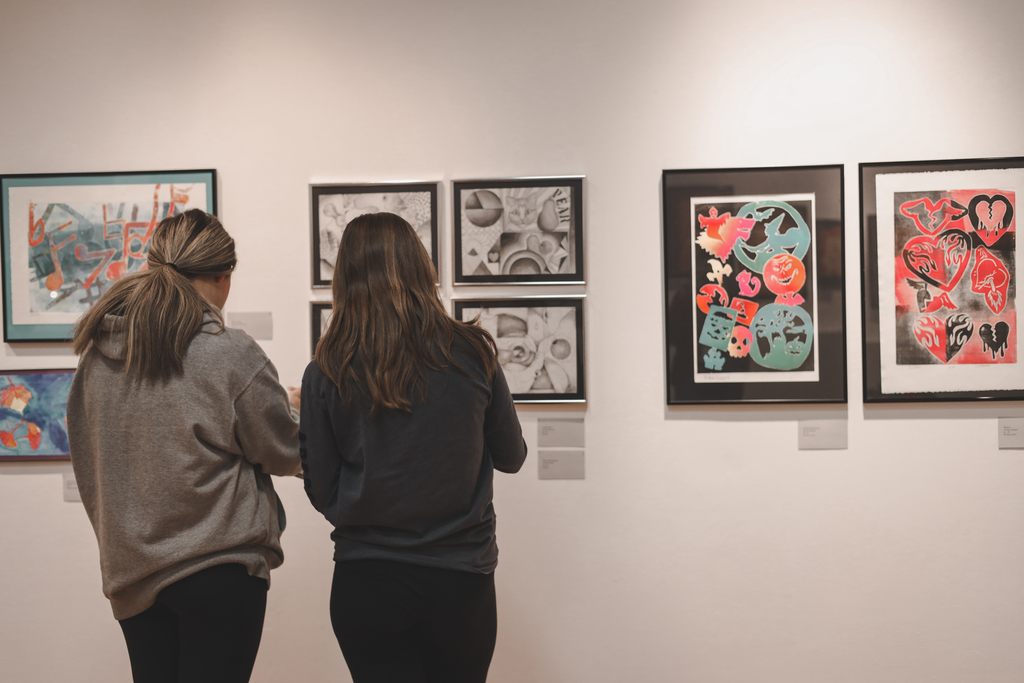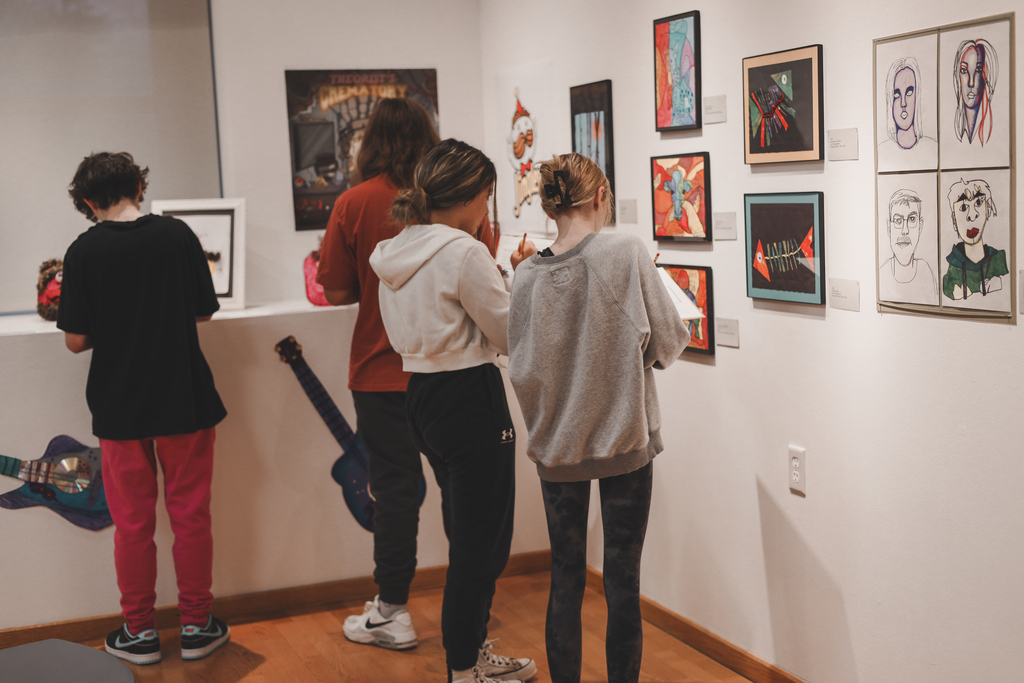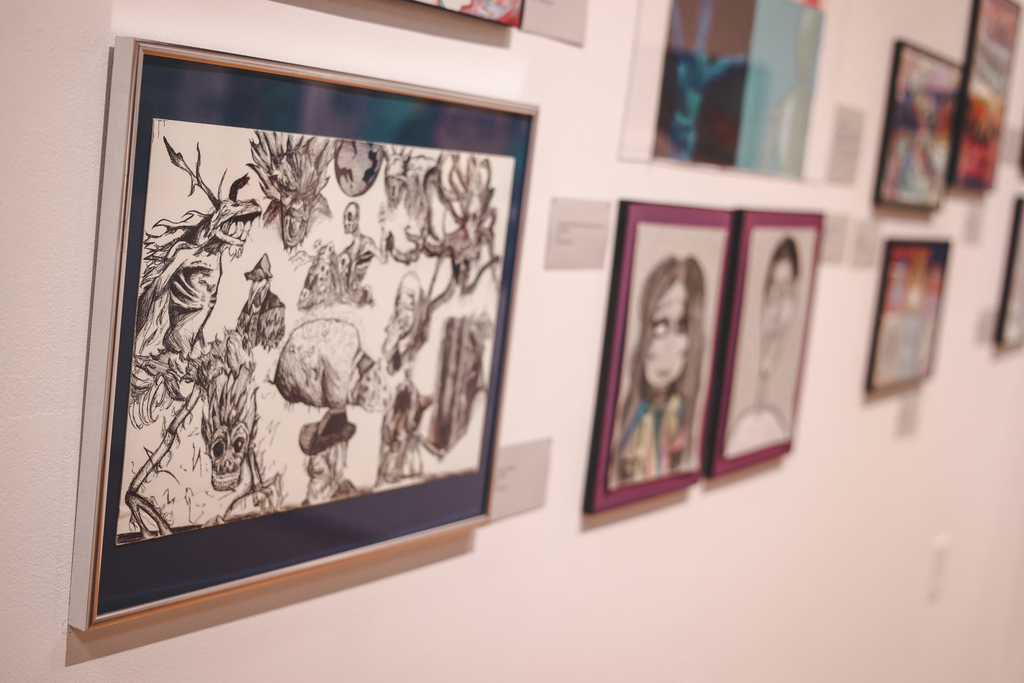 Don't miss out on these upcoming musical performances at Ogdensburg City Schools: Friday, December 2 @ 7 p.m.: Elf the Musical, at O.F.A. Saturday, December 3 @ 1 p.m.: Elf the Musical, at O.F.A. Tuesday, December 6 @ 6 p.m.: JFK Grades 4, 5 & 6 (Chorus) and 5 & 6 (Band) and Madill Grades 5 & 6 Chorus and Band Holiday Program at JFK Elementary Friday, December 9th @ 9 a.m./1:30 p.m.: Madill Grades JK-6 Holiday Program at Madill Elementary Tuesday, December 13 @ 6 p.m.: Grades 7/8 Winter Concert at O.F.A Wednesday, December 14 @ 9a.m./1:30 p.m.: JFK Grades Kindergarten-3 Holiday Program at JFK Elementary Wednesday, December 14 @ 6 p.m.: Grades 9-12 Winter Concert at O.F.A. Tuesday, December 20 @ 9 a.m.: UPK & Jr. Kindergarten Holiday Program at JFK Elementary Tuesday, December 20 @ 9 a.m.: UPK & Jr. Kindergarten Holiday Program at Madill Elementary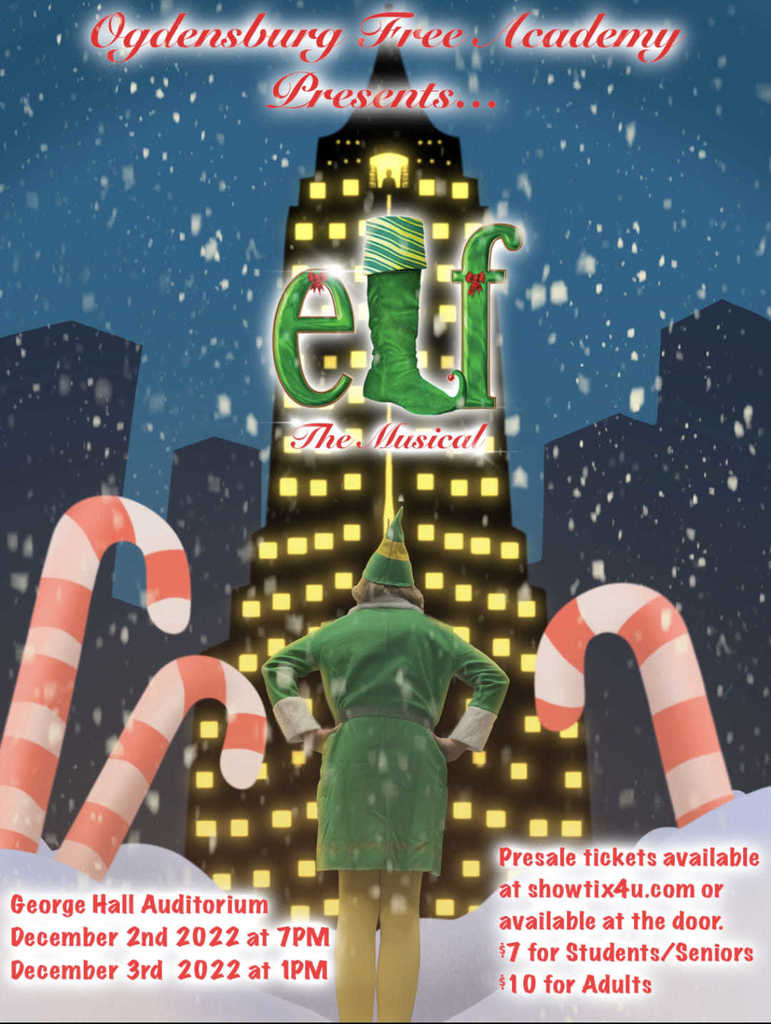 The Ogdensburg Free Academy Positive Messaging Team, along with administrators, faculty, staff and parents, displayed positive messaging at the entrances of OFA to welcome students back to school for the 2022-2023 school year.